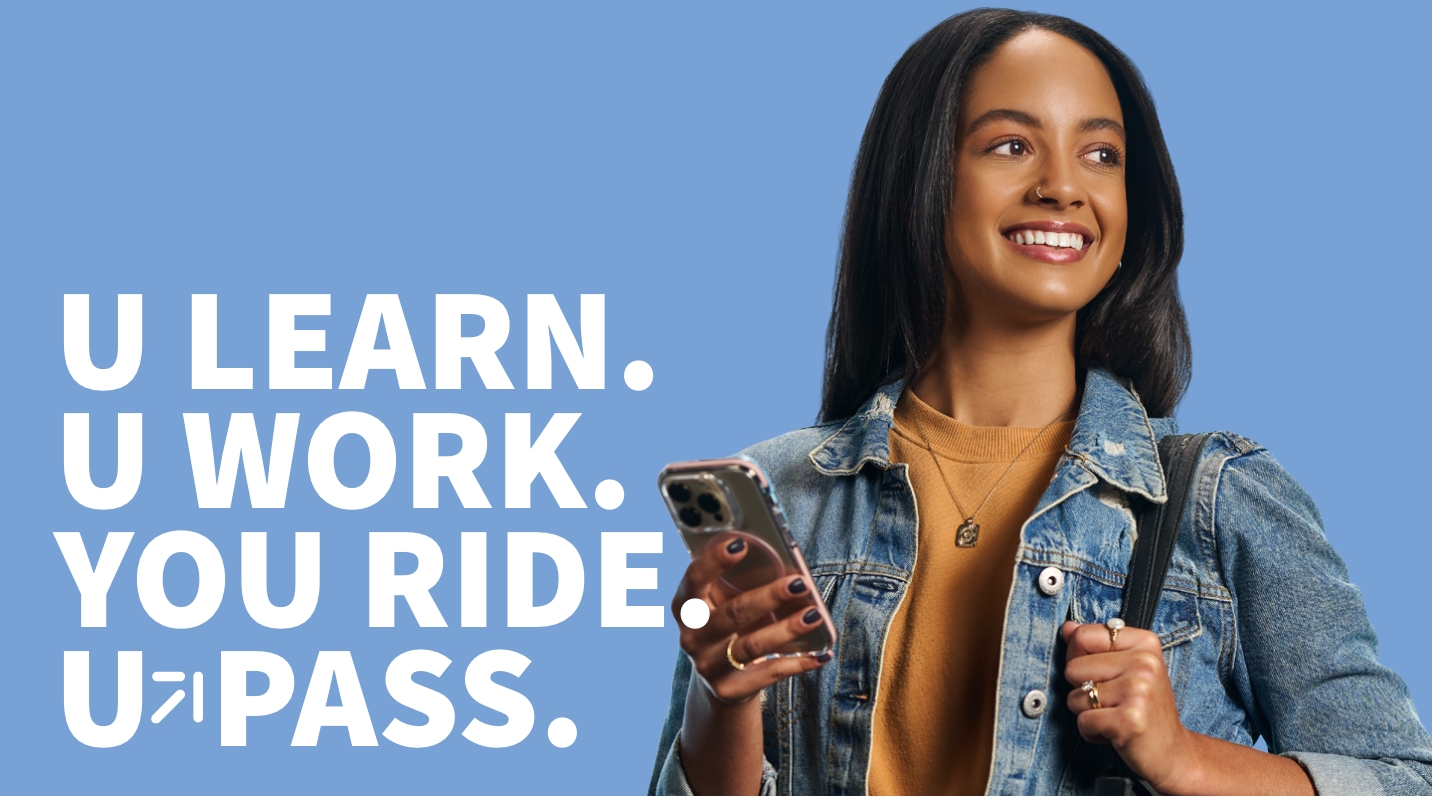 RMTD U-PASS
COLLEGE STUDENTS RIDE FOR JUST
$27/MONTH

EVERYWHERE WE GO, ANYTIME WE GO THERE.

With RMTD's new U-Pass, college students can ride for less – half off the normal adult monthly pass at just $27 a month! That's less than the cost of half a tank of gas.

Riding the bus is not only cheaper than traveling by car, but public transportation prevents 37 million metric tons of carbon dioxide from polluting our air annually in the United States. And, it reduces noise pollution and respiratory diseases. Maybe that's why 34 million times every week, smart Americans get on board public transportation. It is exactly why we continue to build our fleet of hybrid and battery electric buses.

Rockford area college students, get smart and save with RMTD's U-Pass.
Ways you can get a RMTD U-Pass.