RMTD Bus Tracker
The RMTD Bus Tracker Service is designed to enhance your public transit experience by providing a comprehensive set of features. With the ability to check specific stop times, you can better plan your day and minimize waiting. The real-time system map allows you to track your bus's current location, giving you the confidence that you're on schedule. Our trip planning tool helps you navigate the best route to your destination, taking the guesswork out of your commute. Additionally, you can subscribe to receive up-to-date stop information, ensuring you're always informed and can make real-time decisions. Utilize the RMTD Bus Tracker Service to make your public transit experience more predictable, efficient, and convenient.
---
With RMTD Bus Tracker, You Can: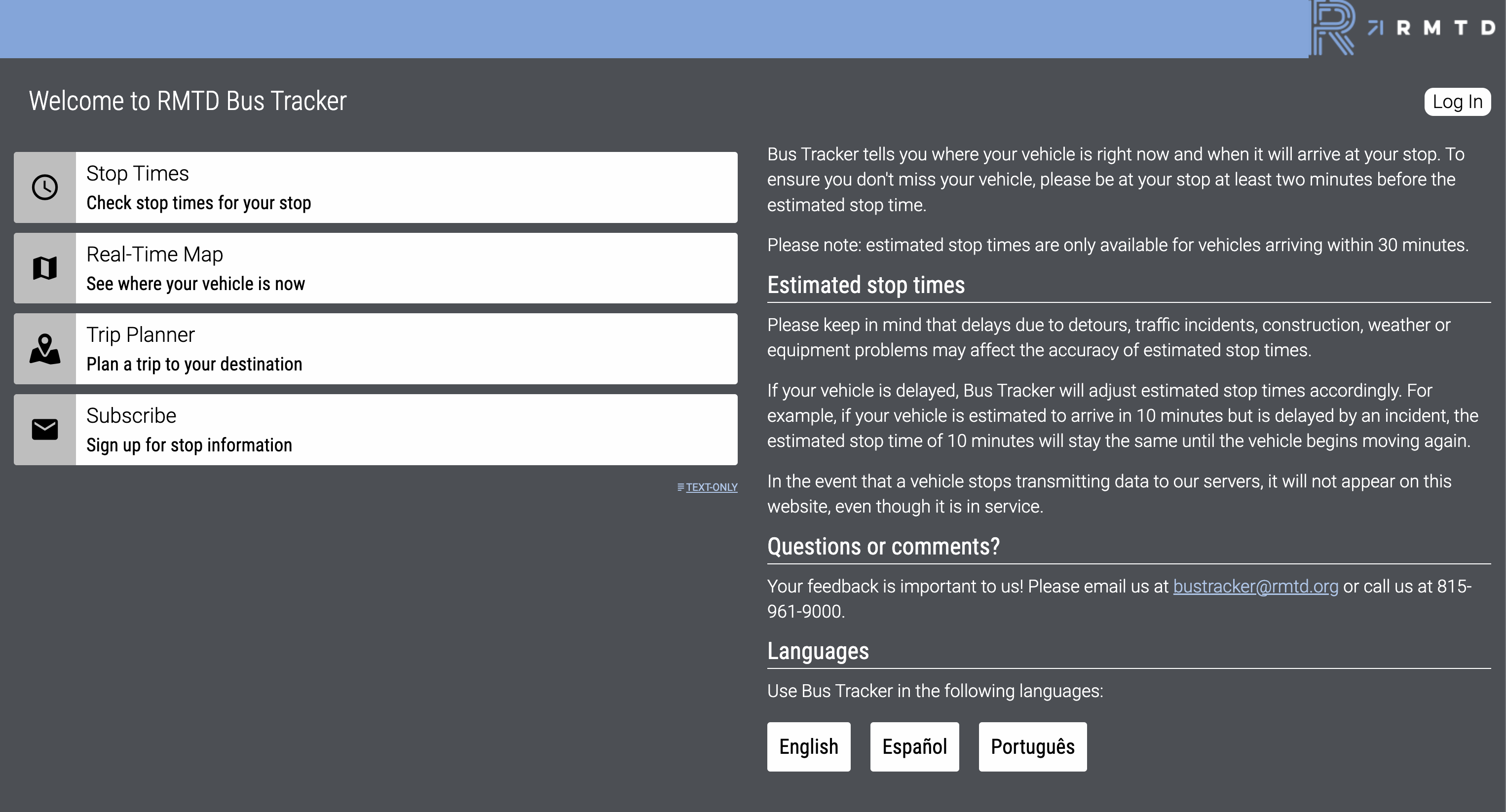 ---
Check Stop Times
To view upcoming stop times on the RMTD Bus Tracker Service, you have multiple options: use your browser's geolocation feature to see nearby stops on a Google Map, select from a list of your previously searched stops, enter a specific stop number if you know it, or choose a stop based on a specific bus route and direction. Simply follow the prompts in the respective section to select your desired stop and obtain real-time information on upcoming bus arrivals.
---
Real-Time Map
To view the current location of buses in real-time, use the RMTD Bus Tracker Service's real-time map feature. Click the "View Routes" button to choose one or multiple bus routes you'd like to track. Once selected, the map will display real-time bus location data for those routes. You can also click on any bus stop icon along the selected route(s) to view specific stop time information. This feature allows you to monitor bus locations and stop times conveniently, all in one place.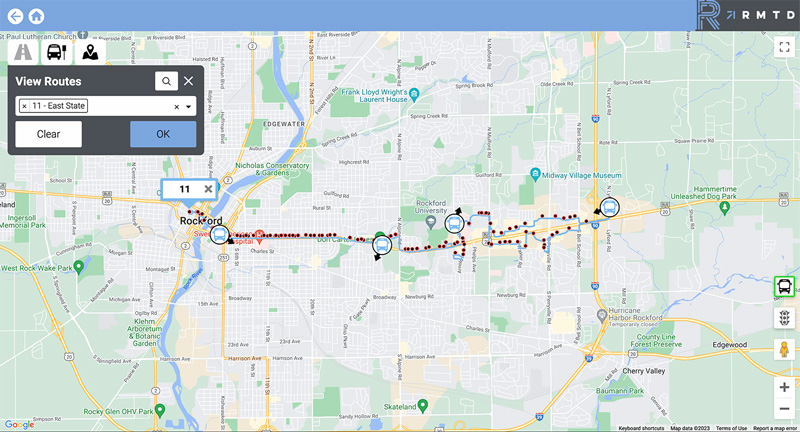 ---
Plan Your Trip With RMTD's Bus Tracker
Optimize your commute with the RMTD Bus Tracker Service's Trip Planner. Simply enter your origin and destination, choose from travel options like the fastest route, fewer transfers, or less walking, and set your preferred departure or arrival time and date. The Trip Planner will generate the best routes tailored to your preferences, streamlining your public transit experience for maximum convenience.
---
Subscribe for Stop Alerts
With a RMTD Bus Tracker account, you can subscribe to receive service alerts and stop time notifications via email. Stay updated on your chosen routes and stops to make your commute more predictable and efficient.